OMEX cold storage rooms are refrigerated walk-in rooms of various volumes, floor plans and temperature conditions. Constructed of sandwich panels of varying thicknesses joined with special profiles, these rooms can be outfitted with various types of doors, components and accessories. Sandwich panel wall thickness is determined by the cold room's temperature range. These rooms are chilled with refrigeration units that are selected based on the usage conditions.
OMEX rooms:
Cold rooms
Freezer rooms
Pharmaceutical cold rooms
Blast freezer rooms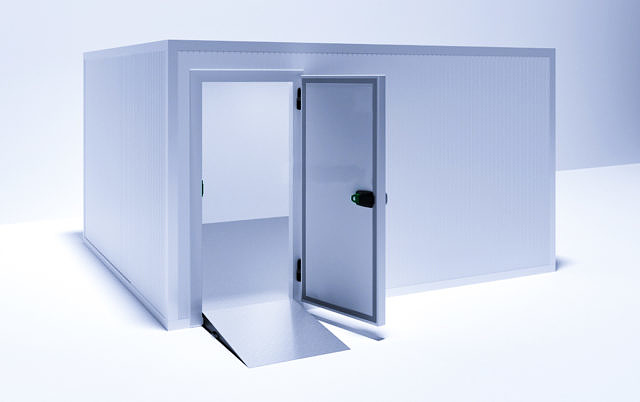 Storage rooms can also be outfitted with a backup system, ventilation hatches, a curtain preventing refrigeration loss, pressure equalisation valves, partition walls, extra refrigeration generators, door heaters, a temperature data logger with an alarm system, emergency and escape lighting.
Door location and dimensions can be customised to suit the customer's needs. Doors can be hinged or sliding, single or double, and can be electric driven.